Have you considered unexpected dental issues that can crop up whilst away? When you booked your last trip you probably didn't think about planning a trip to the dental hygienist and Therapist before you jet off. But maybe you should…
A perfect trip means different things to different people, but it almost certainly doesn't include tooth problems far from home. Here are my top ten tips for a healthy smile in the sunshine: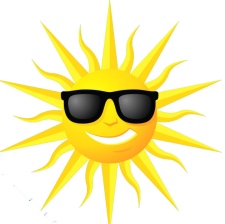 In preparation for your holiday take a quick trip to the dentist for an examination. You no longer need to see a dentist prior to a hygienist visit so you could take advantage of a thorough screening along with a scale and polish. contact us
Pack your toothpaste and mouth hygiene aids – buying interdental brushes abroad can be difficult!
Drink plenty of water- it's vital for life and should be your number one preferred option.
Look after your teeth while you're away – use straws if you're drinking fruit juice and sugary cocktails, don't give up on brushing and flossing!
Reduce the risk of skin cancer by applying sun cream and don't forget to protect your lips, which are particularly vulnerable to the suns rays.
Find out where the emergency dentist is, and if you're abroad, whether or not your holiday insurance covers dental treatment.
Pack a dental first aid kit, it's small and inexpensive and could get you out of a dilemma.
Pack your spares: if you wear dentures or retainers, pack spares as you never know…..
Be aware if sporting hazards, pools, balls and falls all come with risks, try to look after your smile.
Take care not to over indulge. Too much sugar can lead to dental decay and over consumption of alcohol increases the risk of mouth cancer. Be mindful of moderation.
Don't forget you can book an appointment with a dental hygienist or Therapist without seeing a dentist first.  If you'd like to book a pre-holiday check, or learn more about how to keep your teeth healthy and pain-free while you're away, please contact us