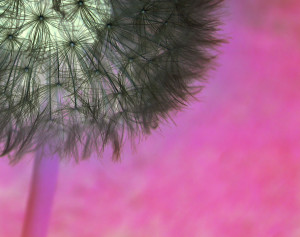 'If you need something done, ask a busy person' so the saying goes. Put simply, those people who juggle a mulititude of demands and expectations – keeping all balls in the air – while at the same time straddle that work/life seesaw to keep it in perfect balance are the go-to people if you need a helping hand.
I was reminded of this earlier this month. With a family move on the cards and a childcare crisis to address, plus school events to attend and my daughter's birthday party to organise, I had a to-do list as long as my arm but was determined to embrace it all and time manage it to keep everyone happy!
Flurry of activity
But, strangely, sometimes it is these challenges in life that create the biggest flurry of activity – especially when time is of the essence. As secretary of the national organisation for my profession – the British Association of Dental Therapists – I enjoy meeting new dental professionals, and attending the new season of dentistry meetings that begin in the spring.
At these, I get to learn about new dental treatments for patients, test beautifully designed dental innovations and gadgets, and hear from some very clever people who are leading lights in the world of oral health and general wellbeing. I also have presentations to make and need to squeeze in time to share knowledge with friends from the world of dentistry. I like to get my teeth sunk into these events – even if I have so many other things I need to do.
Time for you
But, as we all know, setting aside time for the small but important things in life can sometimes be hard. If you have a deadline to meet by day – and a school consultation evening to attend by night – everything else in the middle gets squeezed out and something as simple as cleaning your teeth may get a little sidelined, with those good dental health habits simply forgotten.
But take heart, dental health care is far easier to maintain if you stay on top of it – and some of those lovely dental gadgets are designed to help! The series of Oral-B power toothbrushes have a timer to ensure you stick to your twice-a-day two-minute routine.
Us dental folk are so dedicated to this oral health habit that one American dentist – Dr Uche Odiatu – who also happens to be a fitness guru – does an inspirational talk at dental conferences where he demonstrates the 'Sonicare stretch' – stretching one foot up on side of the bath or the lav while cleaning your teeth with a Philips power toothbrush! It may be one step too far for some but excellent for that all-round healthy wellbeing!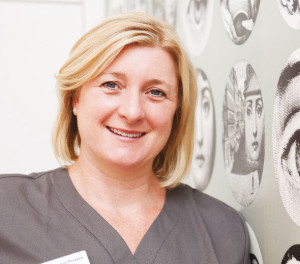 Time for the hygienist
You should also take time out of your busy life to see a hygienist for a professional clean – and care. We're here to show you correct home care (with or without that stretch!) and to help to look after your dental health.
We can also be lifesavers! Earlier this month, a story in the national press revealed how one woman's tooth breaking led her to her local dental practice only to discover she had mouth cancer – which was caught just in time! (http://dailym.ai/1Cm0cOp)
Your mouth is a window to your overall health and varying degrees of poor oral health has been linked to a number of conditions, including breast cancer, strokes, diabetes, erectile dysfunction, pneumonia, bowel cancer, endocarditis, oral cancer, dementia, pancreatic cancer, psoriasis and pregnancy complications.
So, in the long-run, dedicating those precious minutes to looking after your dental health will save you time, save you money and it could even save your life!
We only have 24 hours in a day so… how best to manage your time?
Record how you spend your time
Review your schedule. See how much was wasted and where
Ditch time wasters. Consciously cut out any unproductive time – the "Billy no mates' colleague or nosey neighbour who happily eat into valuable time are not welcome
Keep appointment and meetings to a minimum – in time and frequency
Reallocate this wasted time. Read a chapter of a book/take a walk/phone a friend
Cut short needless phone calls
Close down your emails. Studies show they disrupt efficiency. Allocate a time of the day to answer them.
Tidy up your inbox. Have separate folders in your email account for work, home, travel, school – and, of course, shopping!
Ditch the paperwork headache. Get organised with those troublesome (and loathsome) files. I sort mine into two folders – the 'to do' folder and the 'to file' folder
And breathe…
Treat yourself with that extra time you've found
Smile
Book a hygienist appointment and look after your dental health
And smile – with an even healthier smile!